We have industry leading, enduring, tried & tested spiral stairlifts
For your FREE, no obligation stairlift quote & stairlift buying guide
contact us by filling out the form below or calling us on 0800 152 2413
Why choose Kudos?
At Kudos we specialise in providing stairlifts that suit our customers' requirements for their home and making this a reality for them, including where others have said a stairlift is not possible. With solutions for 99% of staircases, our spiral stairlifts can help you and your family, once again, have full use of the home you love.
Our carefully selected range of enduring stairlifts allows us to offer choice in adaptability, whether now or in the future, to suit our customers' needs and conditions. No matter what configuration of staircase your home has, including multi-level and spiral staircases as narrow as 61cm, or whether your home is classic or contemporary, we are confident that you will find a stairlift from our range.
You can rest assured that with Kudos Stairlifts you will benefit from years of experience and dedication providing our customers with a first-class service.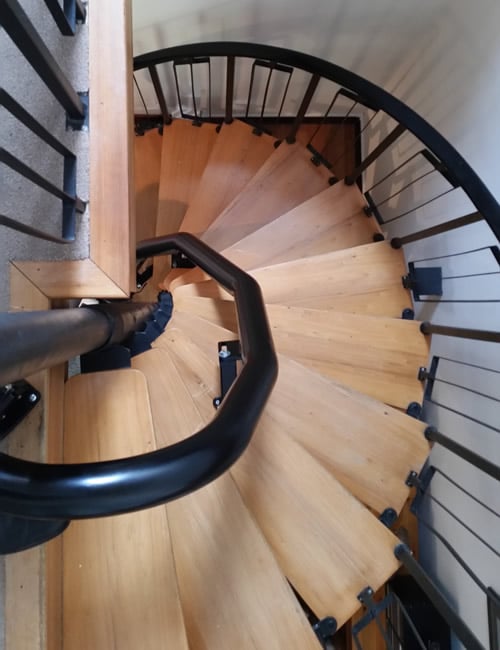 With a wide range of models for spiral stairlifts, Kudos will have the perfect specialist solution for your home. Read more >>
Please complete the below form to arrange your free, no obligation quotation & stairlift buying guide
Contact us now for your FREE, no obligation stairlift quote & stairlift buying guide
Freephone 0800 152 2413
Industry-leading range of spiral stairlift solutions
Stairlift options available for 99% of spiral staircases
Industry-leading warranty packages, including lifetime*
Stairlift solutions for spiral staircases as narrow as 61cm
*Subject to terms
Impartial advice from the stairlift specialists
Approved suppliers for various leading manufacturers, not tied to one make or model
Engineers that have worked on all makes and models with true feedback on reliability
Providing you with a true comparison of models and prices from just 1 free in-home assessment
Why Choose Us?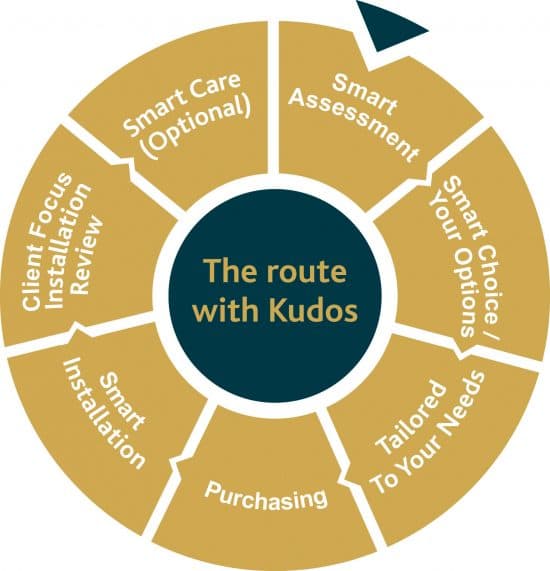 Kept us in our home – 5 stars
Everyone else said it was impossible on our stairs, Kudos made it work.
So pleased I found Kudos – 5 stars
Kudos installed a stairlift on my narrow & steep stairs when every other company said it was not possible.
Highly recommended – 5 stars
Kudos were the only company who could fit a stairlift in my home how I wanted it.